Tree Services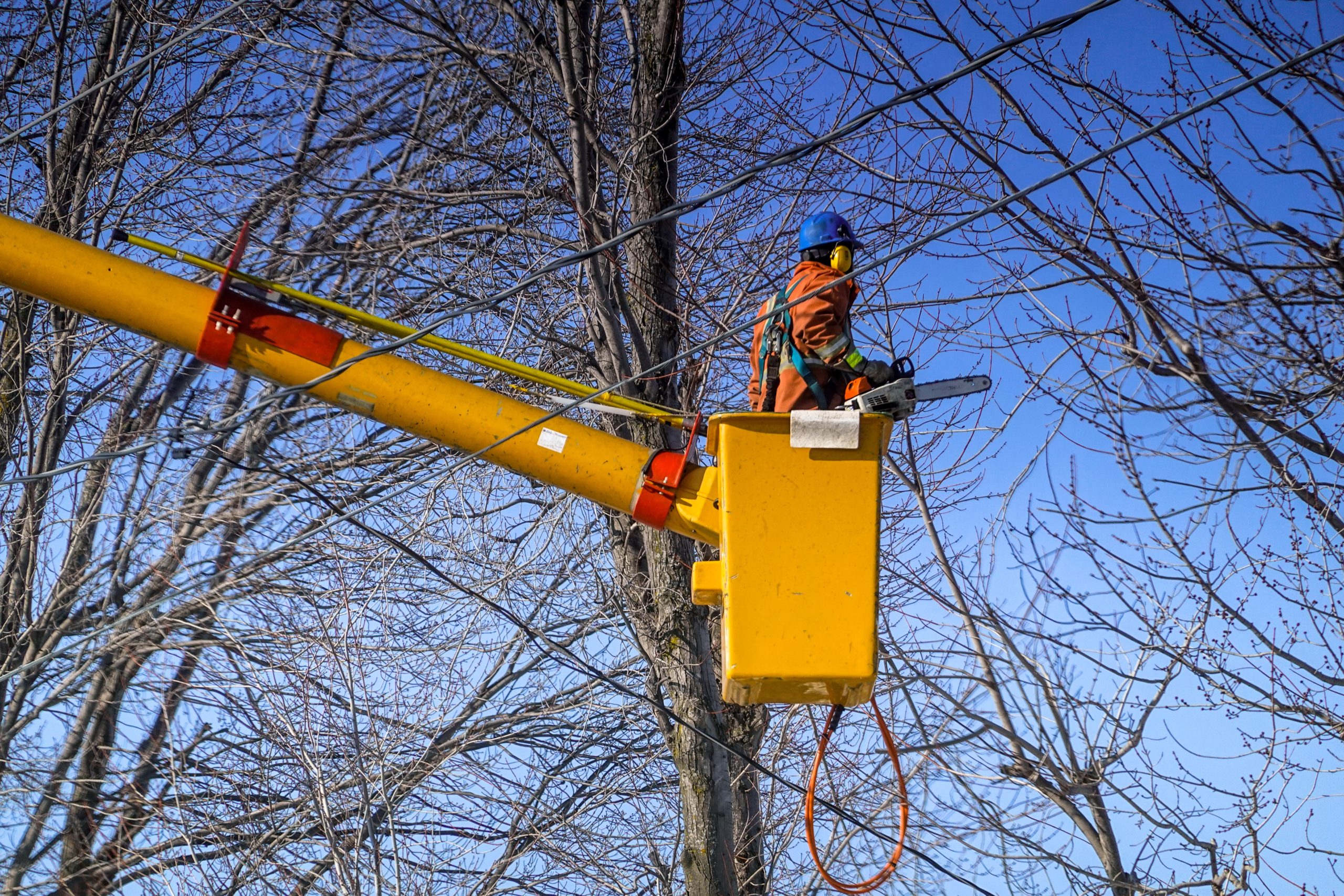 Are you trying to decide which tree service you should use in your city? Below, we'll help you make this decision by going over the most common types of tree services, how much you should expect to pay, and how to find a reputable tree service near you.
Why Are Tree Services Important?
Tree service companies are capable of handling projects such as tree trimming, tree removal, and stump grinding. You may be tempted to save some money by doing these jobs yourself, but you should keep in mind that they can be quite dangerous — it's easy to injure yourself by accidentally falling from a tree or misusing heavy equipment, unless you really know what you're doing. Professional tree services provide the skill and experience that's needed to do these jobs safely and effectively.
Also, you may not have the botanical knowledge that's required to address some tree issues. For the most complex challenges, many tree services employ certified arborists. An arborist is a tree care expert who has extensively studied the structure and function of trees. They tend to specialize in a particular aspect of tree care, such as treating disease, managing tree nutrition, or removing especially large trees.
Overall, tree services can be used to improve the aesthetics of your property, which increases the value of your property as well. Another benefit to using these services is that they can prevent your home from being damaged by falling trees or branches.
Common Types of Tree Services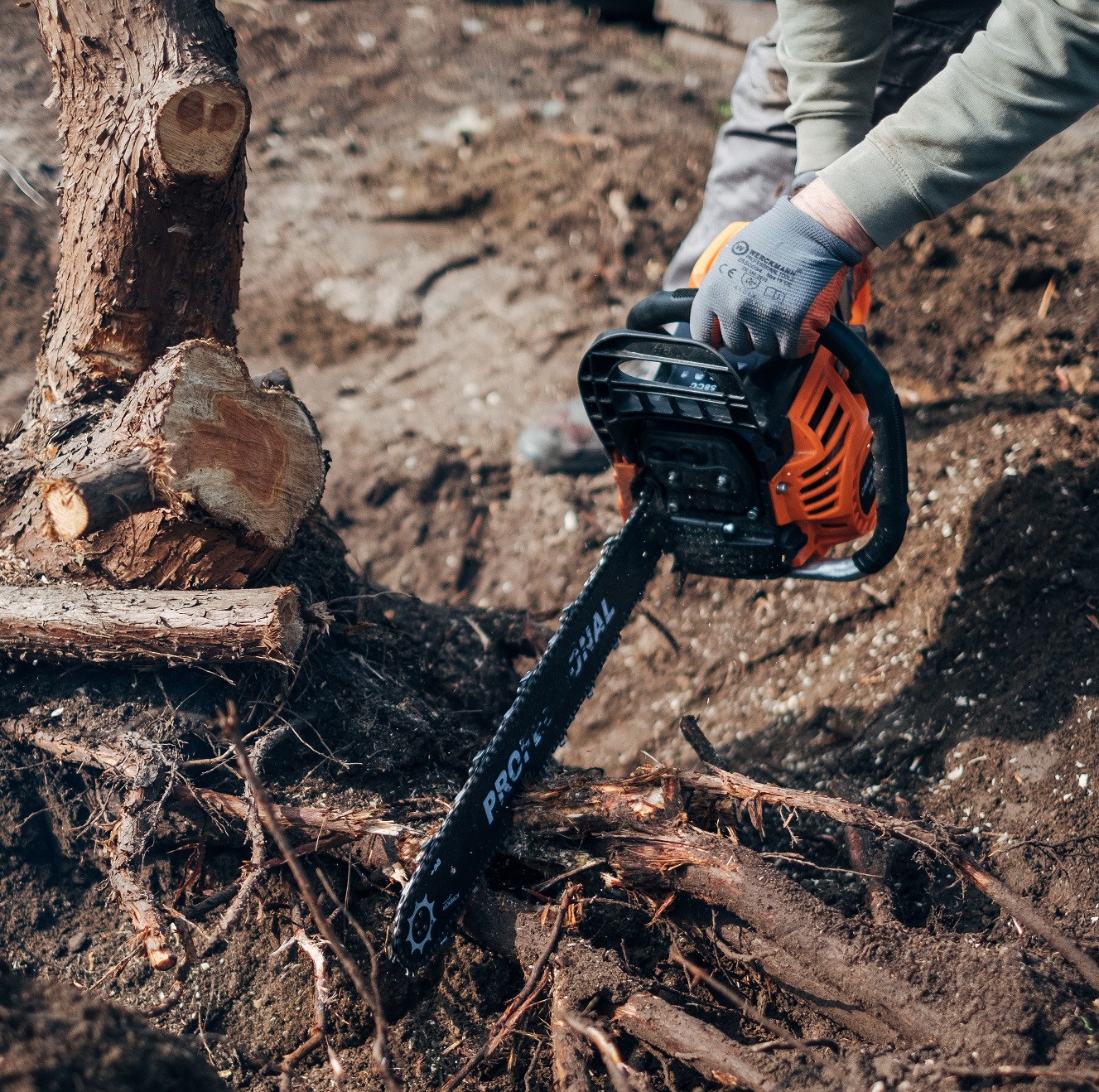 When shopping for a tree service provider, you'll find that they tend to offer some combination of the following services:
Pruning/Trimming: There are many reasons why you may want to trim trees on your property — it can improve the view from your home or help prevent storm damage, or it might simply make your trees more aesthetically pleasing. Pruning or trimming may also be necessary to improve the health and optimize the growth cycle of your trees. Depending on factors such as the size of the tree and how many branches need to be removed, trimming one tree can take anywhere from a couple of hours to a whole day.
Cabling/Bracing: Steel cables, brace rods, and other support structures may be needed to protect some of your trees from hazards such as high winds or the weight of snowfall. These techniques can also be used to correct the shape of a tree that has been growing awkwardly.
Insect/Disease Management: There are many varieties of aphids, beetles, caterpillars, and other insects that are harmful to trees. Another threat to the health of your trees are diseases such as anthracnose fungal infections, fire blight, and powdery mildew. As mentioned above, you will likely need the expertise of a certified arborist to deal with these issues.
Tree Removal: You might want to remove a tree for aesthetic purposes, or you may need to get rid of a tree before it falls on its own due to damage or disease. Cutting down a small tree and cleaning up the debris usually only takes a few hours, while removing a large tree can take 8 hours or more.
Stump Grinding/Removal: Removing or grinding down the stump of a tree is generally not included in the cost of tree removal. Stump removal is the more intrusive option, but it completely removes the stump from your property. While stump grinding is faster and less intrusive, this option leaves the stump's roots behind.
If you're unsure of which services your property needs, many tree service providers are willing to send an arborist out for a free consultation. Even if you do know which services you want, the provider may want to send someone for an assessment in order to determine the scope of the project.
How Much Do Tree Services Cost?
There are many factors that affect the cost of tree services, such as the size and species of the trees that need care, the difficulty of the terrain, the proximity to power lines, etc. With all these different variables to consider, it's no surprise that most providers use a custom quote pricing model rather than setting a fixed cost for each of their services.
That said, data collected by HomeAdvisor provides some insight into how much you can expect to pay for certain services:
Pruning/Trimming: $80 to $1,000
Cabling/Bracing: $170 to $400
Tree Removal: $400 to $5,000
Deep Root Fertilization: $100 to $350
As you can see, the cost of these services can get quite expensive, especially for tree removal. You would be wise to take a preventative approach to the trees on your property — spending a few hundred dollars on services such as deep root fertilization now can save you from needing to spend thousands of dollars to remove an unhealthy tree later.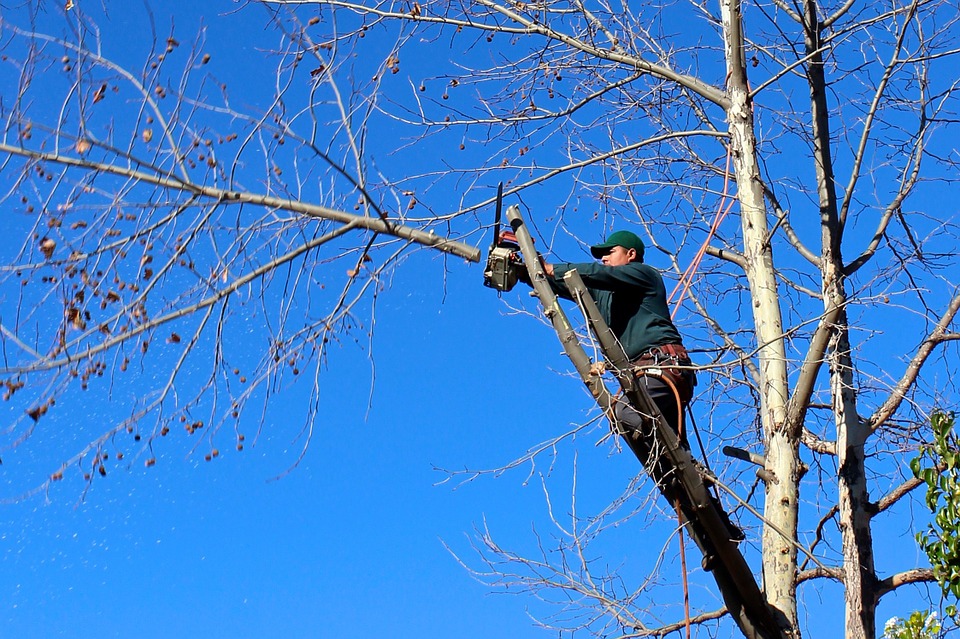 How to Find a Reputable Tree Service
You will likely find multiple options in your area that can provide the tree services you are most interested in. Indeed, if you live within a large metro area, there will likely be dozens of options available.
How will you determine which of these options is the best one for you? To evaluate a tree service, we recommend that you consider how long they've been in business (the longer the better), their insurance policies (liability insurance is essential), and their payment policies (look for a 100% customer satisfaction guarantee). Furthermore, customer reviews that have been published on platforms such as Google and Yelp give you a sense of whether the service is trustworthy and good at what they do.
Find Tree Services Near Me
Of course, it could take many hours to research all of the tree service options in your area. To save you some trouble, we've done a lot of this work for you — the guides listed below highlight the top tree services in many different cities across the country. If you live in one of these areas, this should help you narrow your search and quickly find a tree service that's a great fit for your needs.
Explore Our Categories
Apple Trees

One of the easier fruit trees to grow, apple trees can be fun to work with and an attractive addition to your garden. Ch...

Nectarine Trees

Nectarines have the taste and texture of a peach without the fuzzy exterior hairs. Nectarine trees come in many cultivat...

Mango Trees

Few fruits represent the tropics as much as a ripe mango. Mango trees feature a sweet harvest, and they are attractive t...